Our experienced team of dentists in Brooklyn has been serving the local community for more than 20 years
Your smile is important to us!
Went in to have a broken crown fixed and also have a cleaning...
They had me fixed up, cleaned and out the door 90 minutes later with a great new smile....
They're efficient and are a super talented team!!!!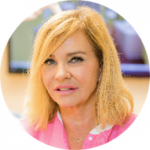 Natalia Blazhkevich
Dentist, Cosmetic Dentist
Our Experienced And Compassionate Doctors
The Faces Behind Our Success
We are a highly motivated team, all with very individual qualities and experience, and a high standard of patient care.
Certified Dentist in Brooklyn 11229
With over 20 years of dental experience and experience with implants, we are experts in all facets of dentistry.
Have a question that is not answered below? Feel free to give us a call and ask!
Yes. We kindly advise to arrive at least 15 minutes prior to your scheduled appointment to fill out a New Patient Form.
Please bring the following documents to your first appointment:
Personal identification (driver's license, ID card, etc.)
Insurance card
We advise that our patients are expected to have their first appointment at our clinic to last on average from an hour to an hour and a half.
In some cases patients are required to take antibiotic medications before certain dental procedures are performed to lessen a risk of infection after the procedure. If you have already had prescription to antibiotic medication, please bring that to your appointment. Your dentist will advise if you need to take the medication after the procedure.
Regular dental visits are important because they provide you with the updates on your oral health and address the changes at an early stage making the treatment easier and less invasive and can potentially save you a lot of money in the long run.
Periodontal disease is an advanced form of a gum disease causing infection and inflammation in the bone structures of the mouth. Untreated, it can lead to tooth loss and eventual loss of a jaw bone. Another very concerning aspect of an untreated periodontal disease is that if affects other organs causing strokes, heart dysfunction and a lot more. With a timely treatment the prognosis is good but depending on the advancement of the disease different treatments are available.
Here are some symptoms to look out for:
Inflamed, swollen or red gums
Bleeding gums
Painful gums
Bad breath
Sensitive teeth
Loose teeth
Tooth Loss
Pain when chewing
Pus
If you notice any of the symptoms above please visit your dentist to address the issues in a timely manner.