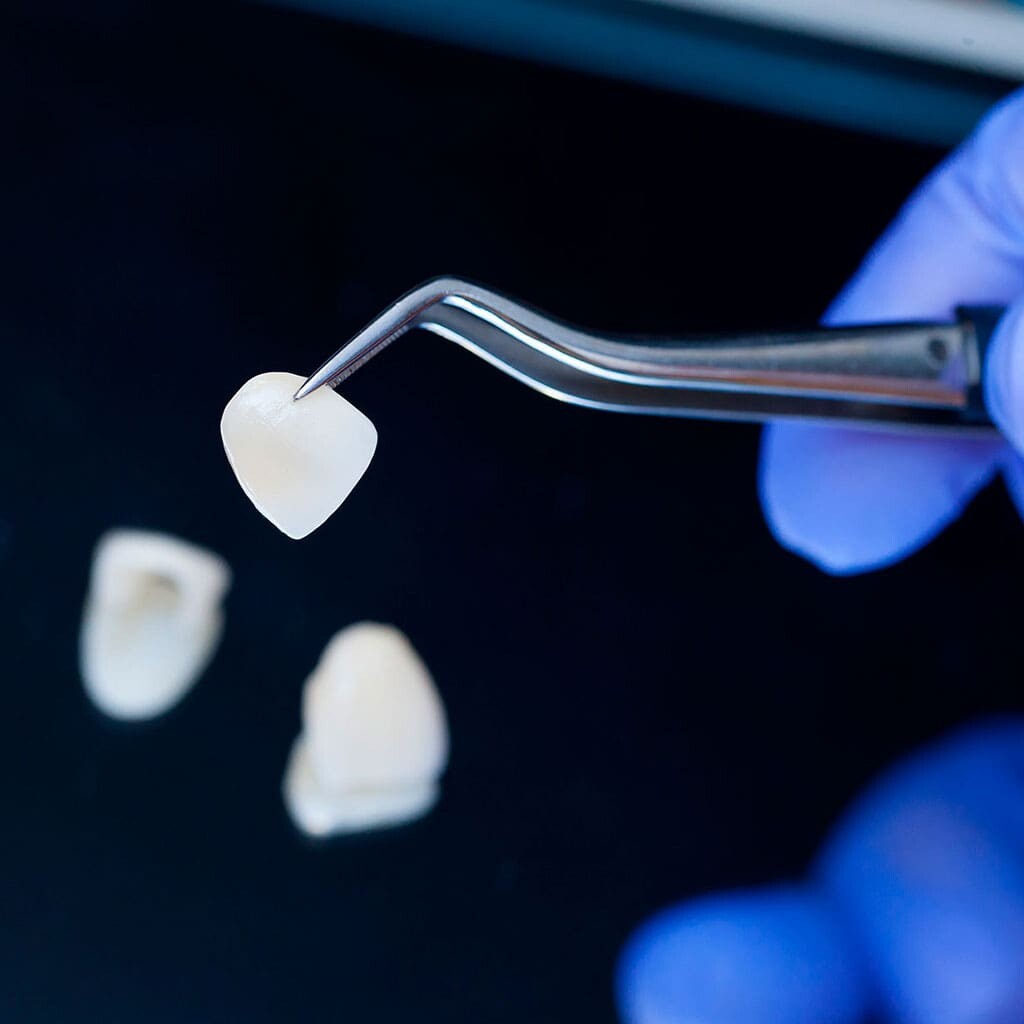 Porcelain veneers are thin shells made of porcelain that cover your tooth giving it a natural look with minimal tooth structure removal. The tissue surrounding the tooth remains intact and healthy.
Porcelain veneers may be a treatment option for you if your front teeth are worn, discolored, have cracks or a large filling and are looking for a smile enhancement.
Cosmetic contouring is a simple procedure in which the teeth are reshaped with finely ground diamonds.
Contouring is used to quickly enhance the appearance of your teeth by giving the sense of uniformity and alignment. It is a fast and economic way to augment your smile, and an excellent finishing touch to improve the shape of your teeth following other treatments including veneers and bonding.
Cosmetic contouring may be a treatment option for you if you have small chips or fractures in your teeth, minor crowding, sharp or uneven tooth lengths.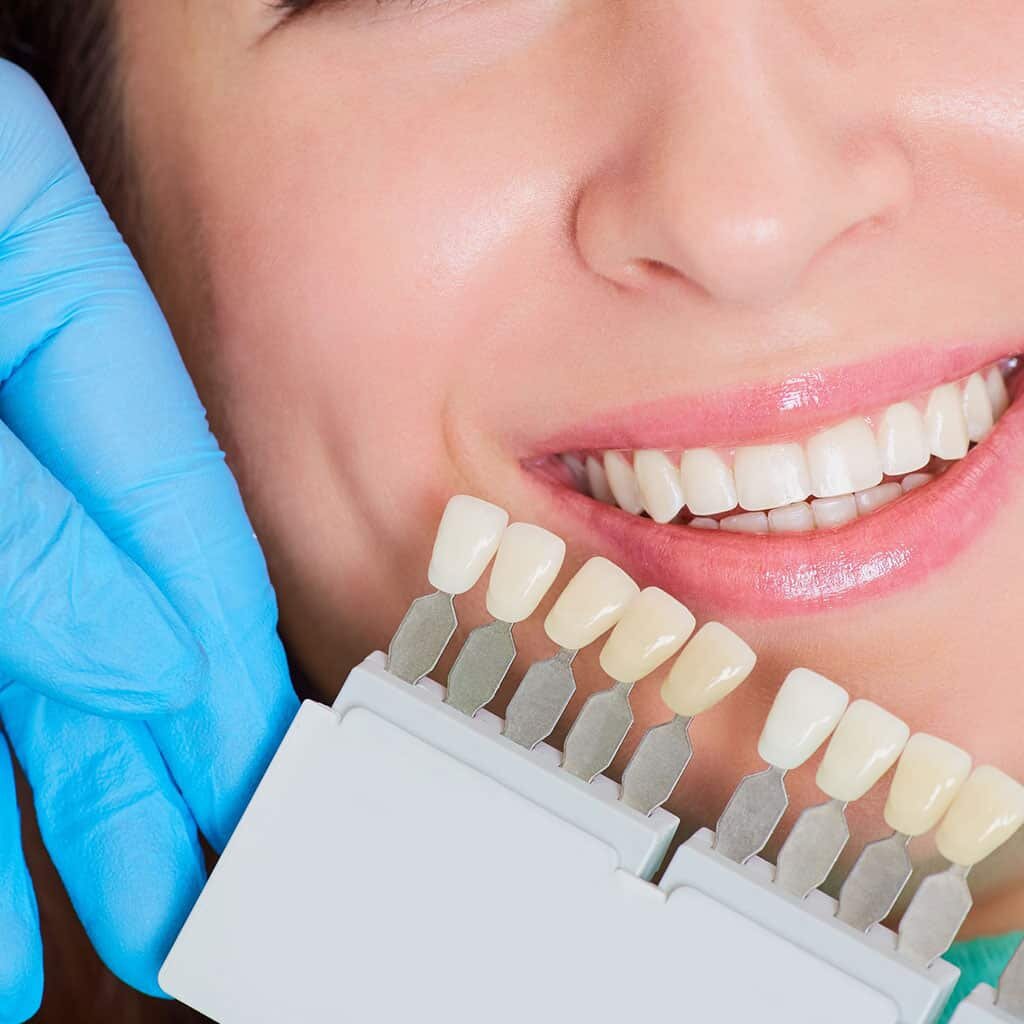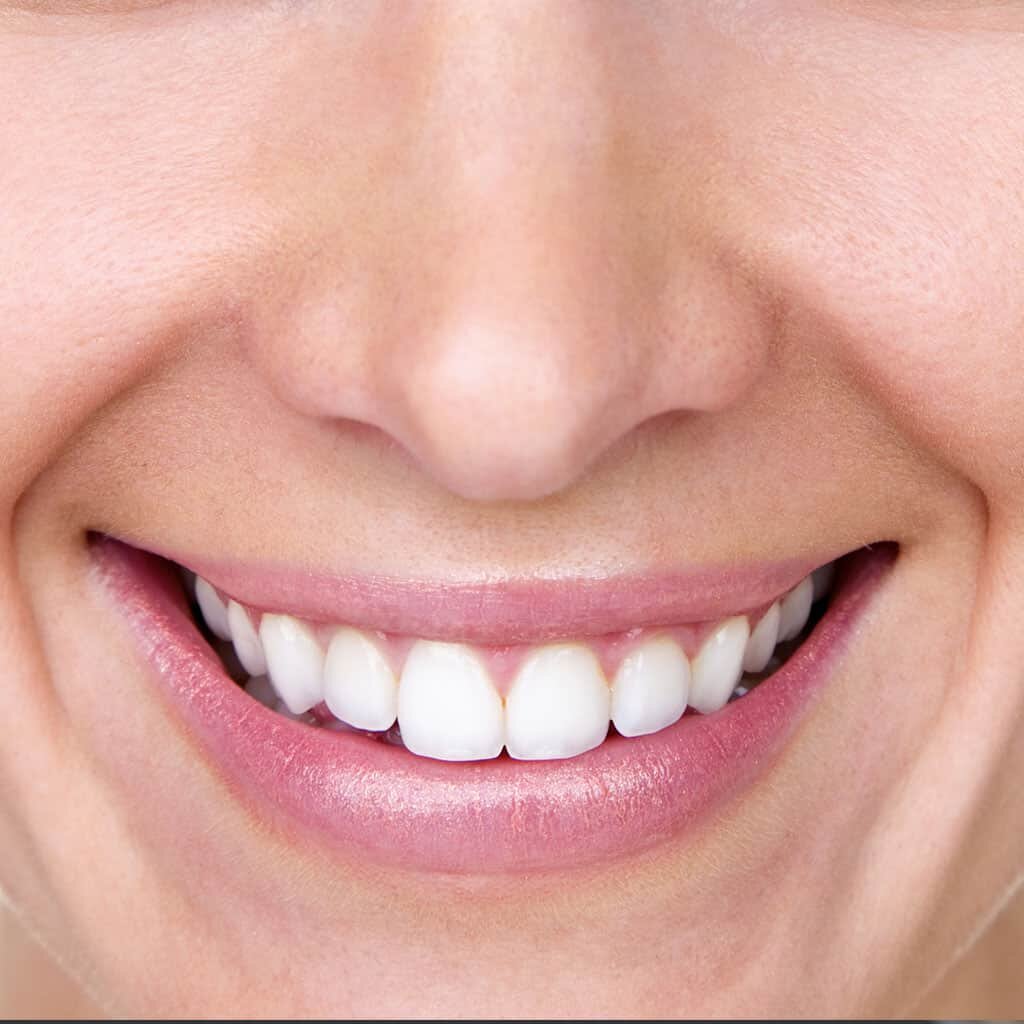 Everyone notices a beautiful white smile ; however , today's busy lifestyle can be demanding on all of us . Normal activities such as your dietary and oral hygiene habits my cause teeth to discolour , become yellow or stained . Caffeinated drinks , soft drinks , red wine , tea , juices , tobacco and antibiotics ; may all cause tooth discolouration. Tooth Whitening can reverse all these effects and help you achieve a whiter , brighter smile.
Dental implants are restorative options that help to preserve bone by replacing tooth root. They look, feel and function like natural teeth. They do not compromise adjacent teeth by grinding down for a bridge or securing a partial denture to them. They have excellent strength to handle chewing forces and restore full functionality.
For your convenience and inter-disciplinary treatment, our in-house periodontist places the "root portion of the dental implant in one visit. Healing time is six to eight weeks after which an impression is made for the permanent crown.
Dental implants may be the treatment option for you if you are missing one or more teeth or are wearing partial or full dentures.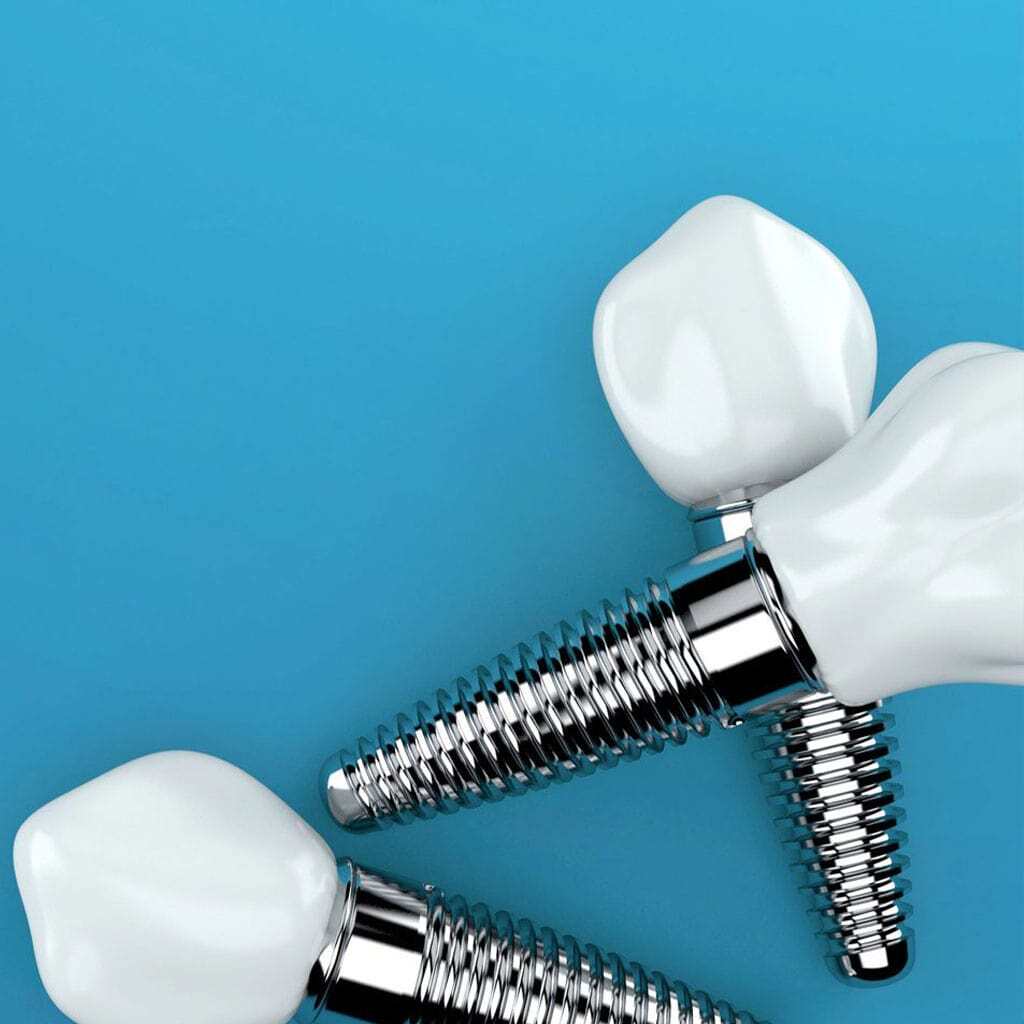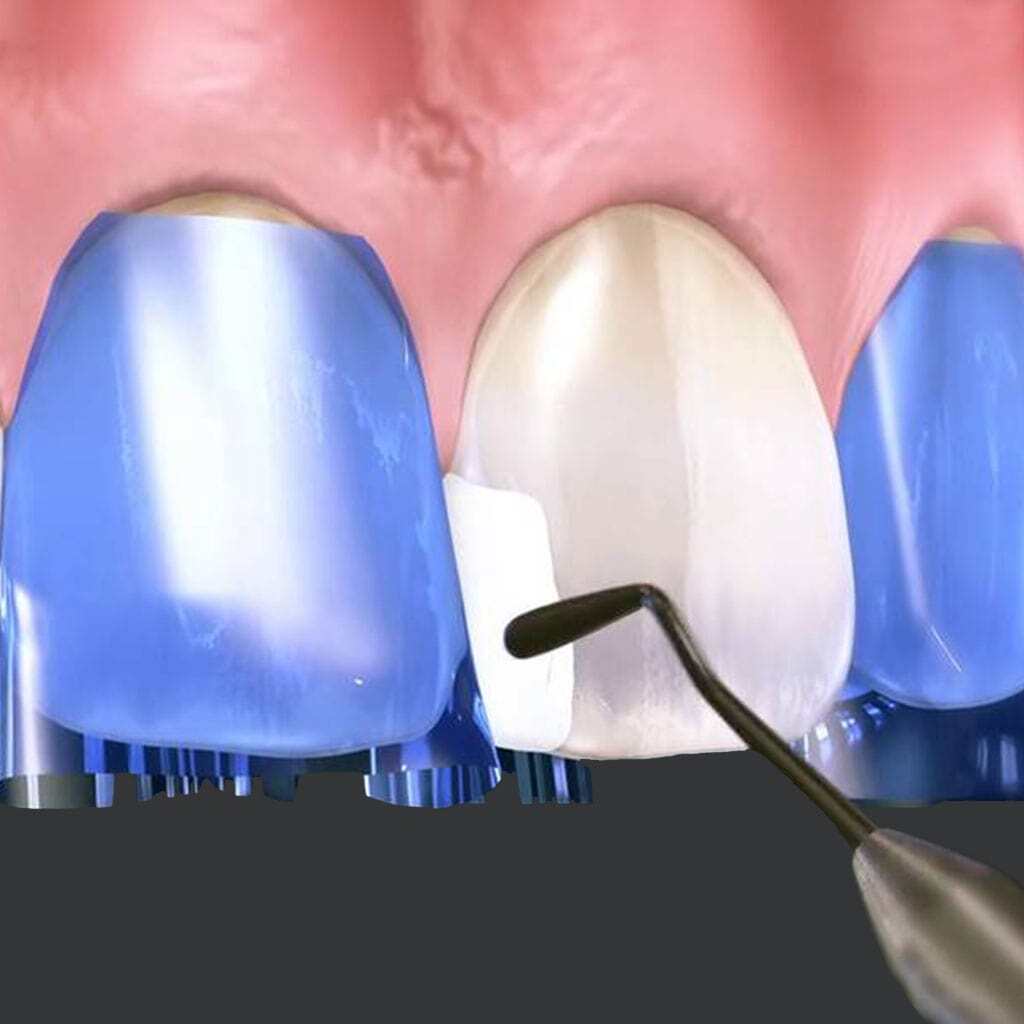 White fillings, also called composite fillings, are made from tooth-colored materials that restore the natural appearance of a decayed or previously filled tooth.
Because they blend well with tooth enamel and don't look like fillings, a composite filling usually requires only one visit, during which the tooth is prepared and restored. An advantage of composite fillings, as compared with other dental restorations, is that they require less of the healthy part of a tooth to be removed to hold the filling in place.
Fillings may be the treatment option for you if you have small to moderate tooth decay.
Crown
A crown is a type of dental restoration which completely caps or encircles a tooth or dental implant.
A bridge
A bridge is a type of dental restoration that spans a space where one or more teeth have been lost in the dental arch.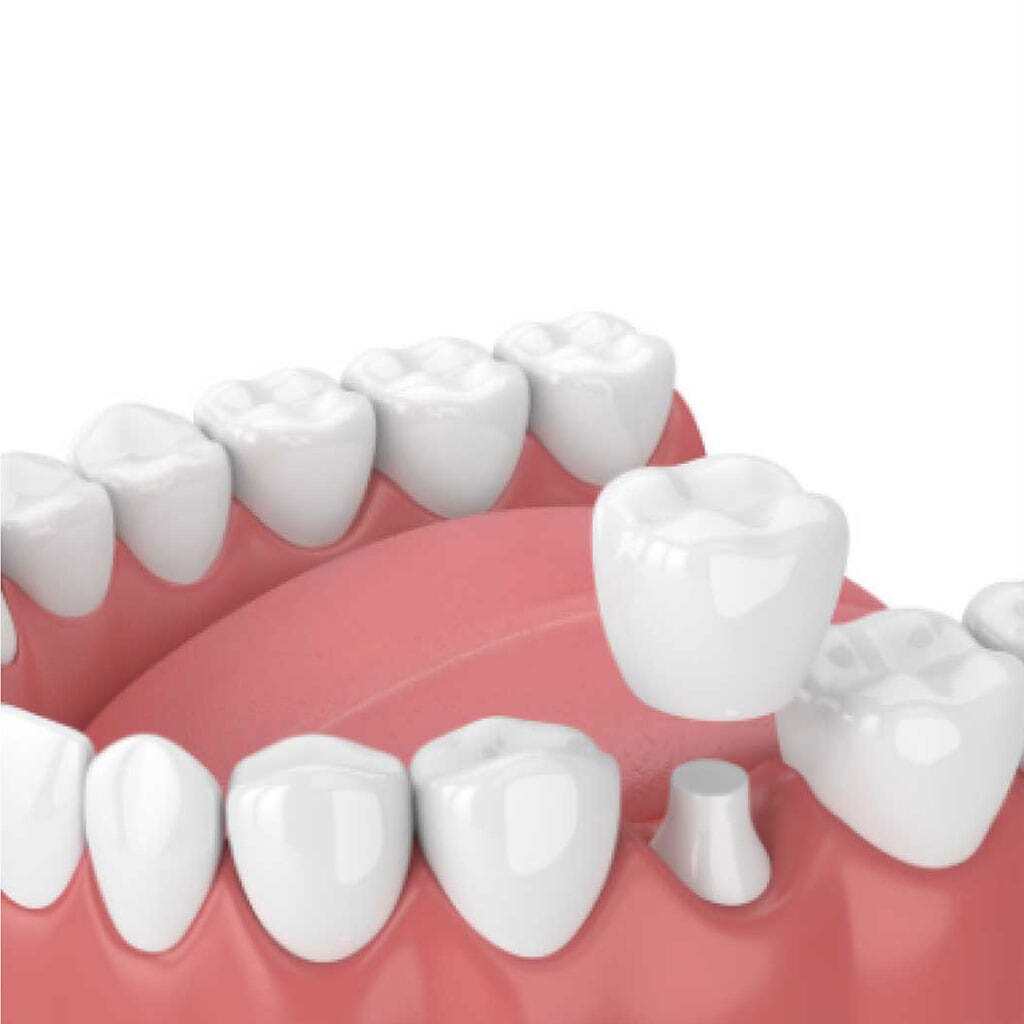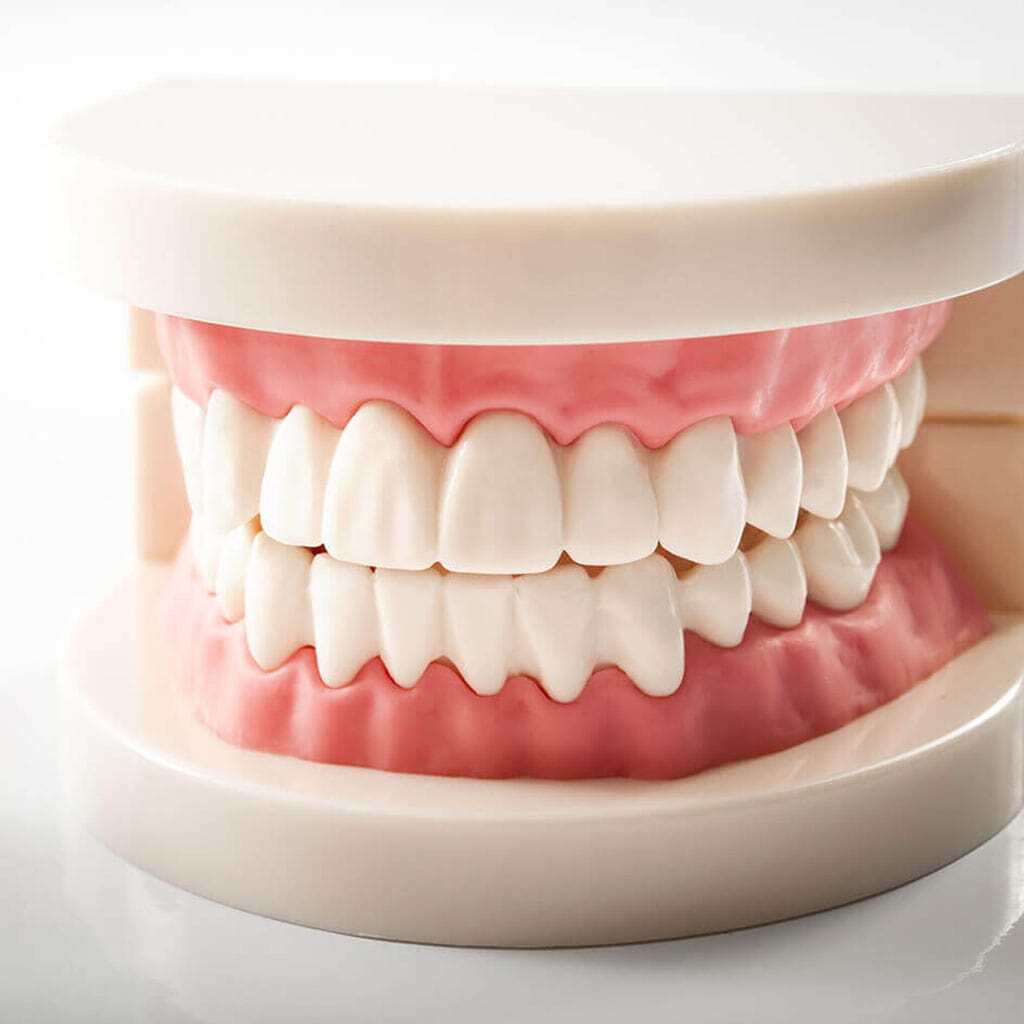 A dentures or partial dentures are a removable replacement for missing teeth. They are usually made from acrylic and may contain other materials such as porcelain or metal.
There are different types of dentures that can be fit to go over implants. The making of a denture usually requires a series of appointments. Our doctors coordinate appointments with our dental laboratories so that you may receive the best possible service. Even though dentures are not a replacement for natural teeth they should be made to feel comfortable and provide function and esthetics.
Dentures may be the treatment option for you if you've lost, or are losing four or more consecutive teeth.
Root canal treatment is done when decay will likely damage or has already killed a tooth. During a root canal, a dentist removes the pulp from the center of a tooth and fills the pulp cavity thermoplastic material that seals it and prevents future infection. This can prevent the development of a painful infection in the pulp that may spread to other teeth.
A root canal can also treat an infection that has developed into an abscessed tooth. This procedure can remove a toothache, stop infection, and promote healing.
A root canal may be the treatment option for you if you have a tooth ache that lasts for hours or prevents you from sleeping.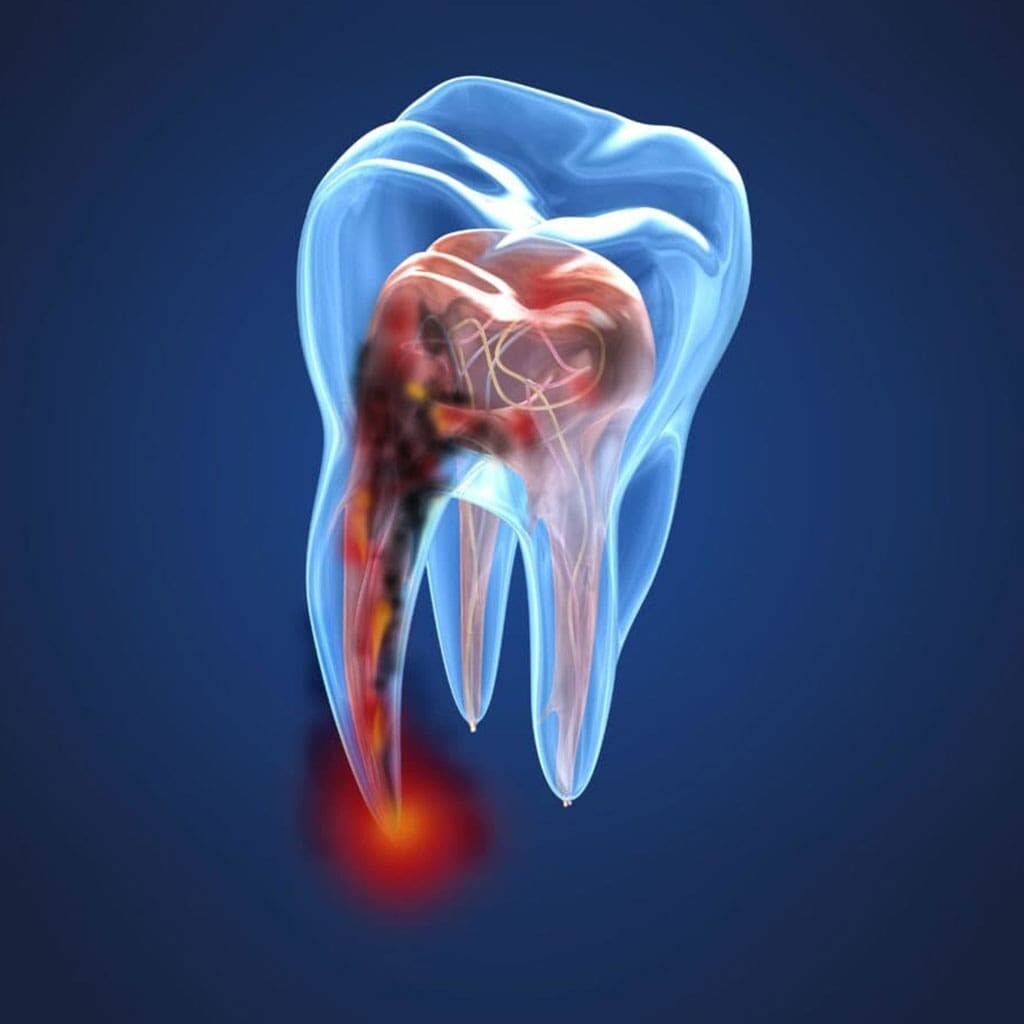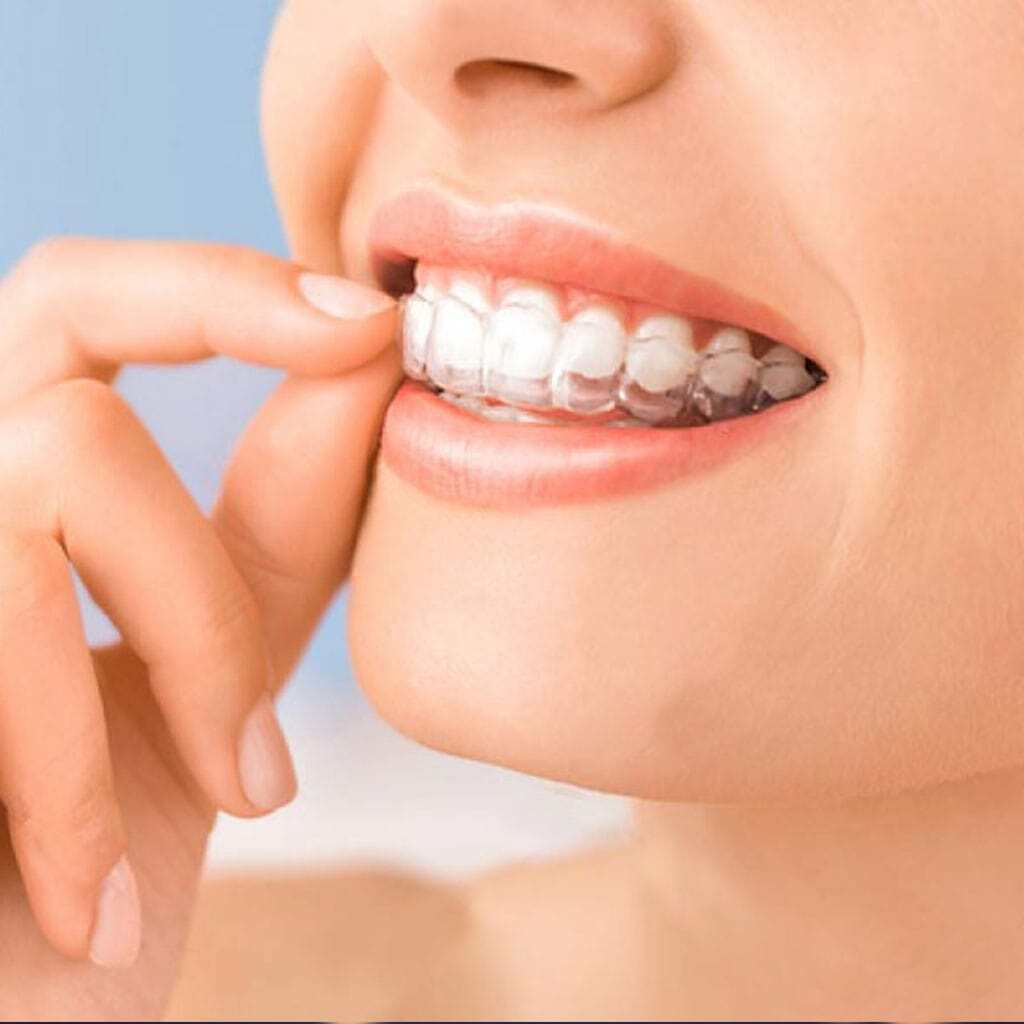 Dental aligners are the clear alternative to metal braces for adults and teens. These clear aligners are the virtually invisible way to improve your smile.
For any inquiries please call us